Sony Products for Medical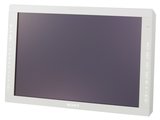 Looking for Sony Medical Products that are Medical Grade and can be used in a hospital environment?
Yes, good!
We carry all Sony Products for medical imaging that meet stringent UL-2601 guidelines. Sony Medical provides world class medical device rated products that deliver performance and value with the quality and dependability you need.
Sony offers a complete line of analog and digital medical imaging solutions for a wide range of applications.
Sony products for medical printers
Sony Medical offers printers, monitors, cameras and recorders that are specifically designed for medical environments. Sony offers color dye-sublimation printers that work with all the major surgical manufacturer's products.
The Sony UPX-898MD is an ideal choice as an B&W ultrasound printer. We also carry a complete line of Sony paper for all of Sony's printers. Click on the buy online link above for more information or to purchase. 
UP-990AD B&W printer information
Sony products for medical monitors
Sony monitors for medical imaging have been delivering unsurpassed images and quality for years. You can choose the new 21 inch and 24 inch medical grade flat panels, LMD2150MD or LMD2450MD.
These medical grade LCD's offer both analog and digital inputs and are a nice addition to your current system. 
Sony products for medical cameras
Sony medical grade cameras are perfect for many applications. Whether you need a camera for a surgical microscope, stereo or compound microscope or a digital camera for high resolution images, Sony has a camera for your needs. 
Sony Medical Products offer the features you need for your medical imaging needs. Click on any of the links above for more information on the product you are interested in exploring.
Need a Sony Printer or ultrasound printer paper for your ultrasound machine? Just click on one of the links to find out more information on how Sony Medical Products work with ultrasound equipment from all vendors.
We also stock a complete line of Sony Paper, medical grade recorders, analog and digital microscopy cameras, for endoscopy, surgical or hospital needs.
Sonoma Health Products will provide you with the Sony Medical Products you need at a great price.
Please call or contact us.