Sonoma Health CPR
CPR and First Aid Training
CPR Training Specialists and Imaging Supplies
Sonoma Health CPR and First Aid trainers are all certified by the American Heart Association.  All students successfully completing a class will receive an American Heart Association card that is good for two years.
Sonoma Health Products also markets products from world class organizations like Sony, Philips, Mitsubishi, Siemens, GE Medical, Sonosite and many others. 
We specialize in Sony Medical products. 
Our customers are doctors, dentists, surgery centers, clinics, hospitals, ultrasonographers and clinical specialists of all types. We also sell to industrial imaging companies and manufacturers for quality assurance and product inspection.
CPR and First Aid classes in Sonoma County
We are now offering CPR and First Aid classes in our local community of Sonoma County California. These classes are conducted by highly trained instructors and will be useful for both your business personnel and/or family members. We tailor the class to match the audience. Our customers include wine industry business, medical professionals, day care workers and individuals that just want to learn CPR and first aid.
Be prepared to save a life!


Medical Imaging and Product Information
At Sonoma Health Products our staff provides information on many topics of interest to those wishing to learn about medical imaging.  Information on ultrasound systems is offered even when we do not sell the product.
We give you the facts, you make the decision.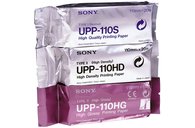 ---
---
Sonoma Health Products, Inc.
4773 Baytree Pl., Santa Rosa CA 95405
  Fax: 707-922-0445
CPR Phone: 707-688-8653
This is how we built our business: 
https://buildit.sitesell.com/sbi-business.html
google.com, pub-5776864225621399, DIRECT, f08c47fec0942fa0
---