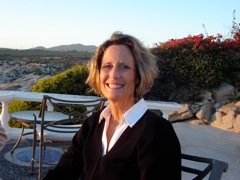 American Heart Association 
and
American Red Cross Training
CPR and AED Class
Participants will receive an American Heart Association 2 year Adult, Child and Infant CPR certificate.

Information on Heartsaver CPR/AED

In your home or at your business
Call 707-688-8653 for additional information

Return to Home Page

What students have said about Kate's classes


BLS for the HealthCare Provider
BLS Healthcare Provider AMERICAN HEART ASSOCIATION CERTIFICATION
This course is intended for Health care professionals, medical staff and lifeguards. Participants will receive an AHA BLS certification valid for two years.


Information on BLS for HealthCare Providers

Daycare Providers Pediatric CPR and FIRST AID Class

PEDIATRIC FIRST AID and CPR/AED COURSE

Participants will receive an American Heart Association 2 year Pediatric First Aid/CPR certificate.


FIRST AID AND CPR/AED CLASS

First Aid and CPR/AED Class
Participates will receive a certification from the American Heart Association valid for 2 years.

CPR and AED training for Teens

CPR FOR TEENS
Learn what to do if you are faced with a breathing emergency. Learn CPR, how to use an AED and what to do if someone is choking. Be Prepared.
Teens are invited to attend our Heartsaver CPR classes 



Sonoma Health CPR covers  the Russian River , Sonoma Valley, Napa Valley , Healdsburg and Marin.