CPR Testimonial Listings
from Sonoma Health CPR students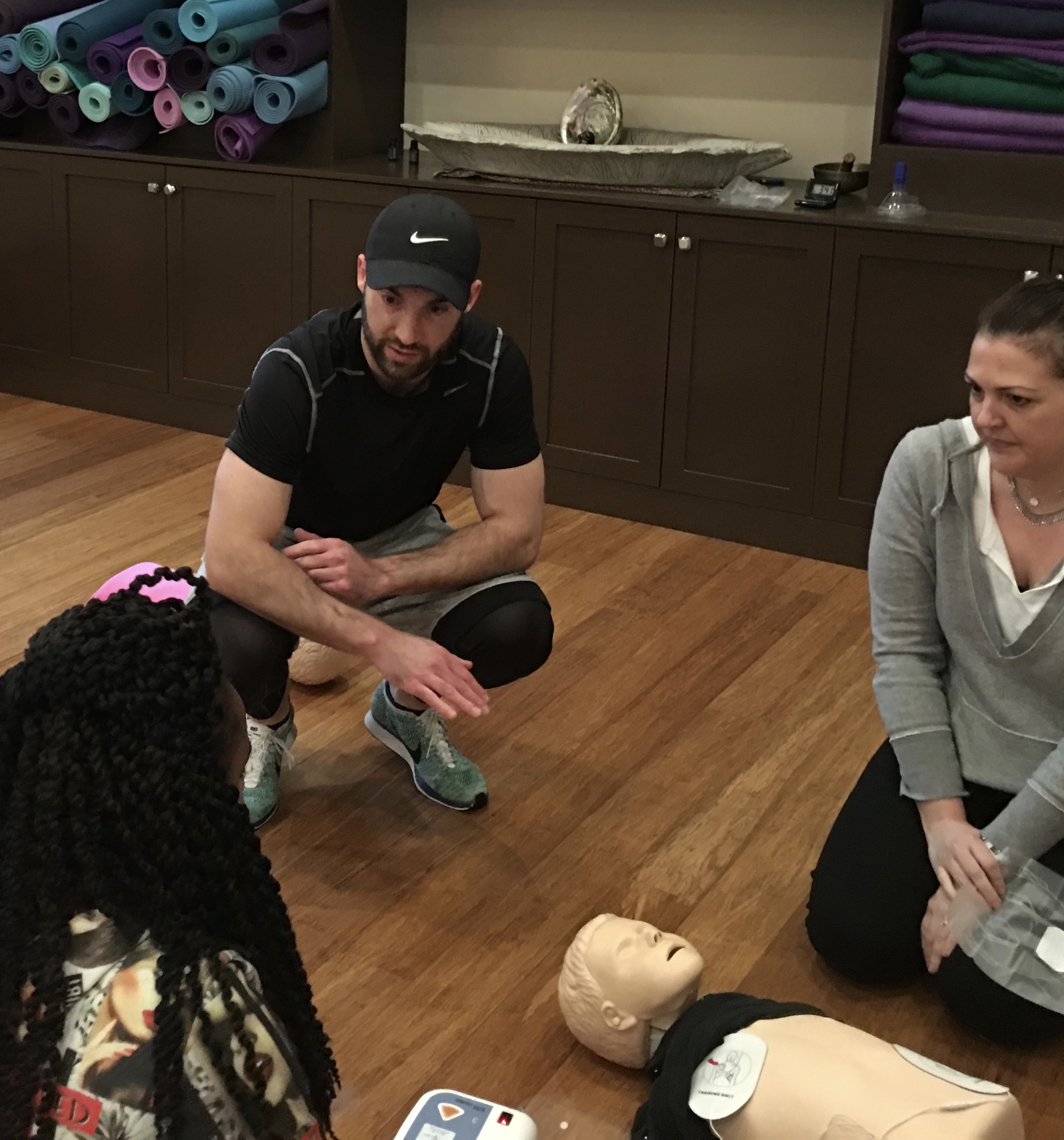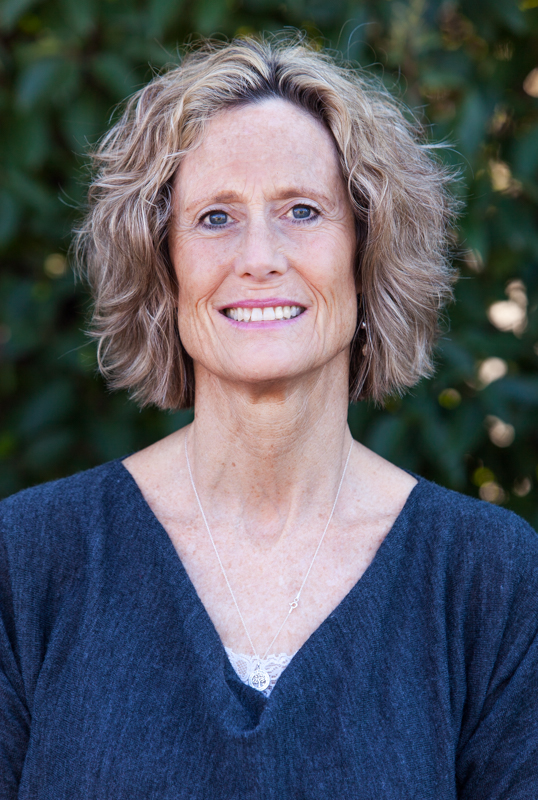 Sonoma Health CPR students are usually very pleased with the classes they attend. We try to create a comfortable atmosphere where learning is a fun and informative experience. The following testimonials from actual students are examples of this teaching philosophy.



I HIGHLY RECOMMEND KATE'S CLASS
I just moved to Sonoma County after 30 years in San Francisco, where I dutifully took my BLS class as a nurse every two years. This is the first time I have not only understood the underlying principles, but enjoyed the learning, thanks to the teaching method of Kate Mack. She brought in real life stories, gave thoughtful commentaries and gave us all the confidence to actually use an AED. I highly recommend Kate's class. 
All the best, 
Hanne , Nurse
Santa Rosa
Fun, energetic instructor
Kate, you are very skilled at what you do. You are a fun, energetic instructor that efficiently relays Healthcare BLS to a group or one to one sessions (I've been to both). I highly recommend you, and will see you again in two years!
Jamie Baker, Nurse 
Santa Rosa
CPR with Kate 
by Sandra Rubin,M.D. (Santa Rosa,CA)
Kate recently taught a class for CPR recertification to a small group of Pediatricians. She was well prepared, organized, clear and fun! We all appreciate that she was able to schedule the training to meet our needs, and provided all the supplies, including booklets, different sized mannikins, masks, and AED devices so we could all do some hands on practicing. She presented information and answered our questions clearly, and made the class very enjoyable. The experience exceeded expectations- we highly recommend her!
Cori Glover, M.D.
Maria Gaston, M.D. 
Carina Quezada, M.D.
Sandra Rubin, M.D.
Urmi Shende, M.D.
ENTHUSIASTIC INSTRUCTOR
Last week I attended a BLS class in Sebastopol taught by a young man named Cody.  Right from the start Cody showed his enthusiasm for teaching.  He had a manner that showed that he was sincerely interested in my success in completing the class.  He was able to shift smoothly between the different topics without missing a beat.  Because of his good humor and professional skills I found the class enjoyable and informative.
Thank you and much thanks to Cody.
Marcy Davenport , Santa Rosa
---
Onnie was AWESOME.  Thank you Sonoma Health CPR.
Kan Kittinger and Jason Edwards
Santa Rosa, CA
---
Very Proffessional
I just wanted to let you know that I had so many positive comments on you and the course.  They said you were very fun, professional, informative and to the point.  Thanks Cody!

Kelly Mulvey
---
BEST EXPERIENCE
Thank you so much for setting me up with Onnie ! My friend and I loved her! She made it so easy to understand and answered all our questions so clearly!!!! Such an amazing person! I will definitely tell people about her and I can't ever go to anyone else now when I renew it in 2 years. Best experience!!! 

Sarah Arseneault , Santa Rosa
FABULOUS INSTRUCTOR!!!!!!
Cody is so professional, patient, knowledgeable and very kind! He made the whole class very enjoyable and I actually was able to comprehend all he told us!
Thank you
Heidi Stearn
---
ONNIE WAS AMAZING
I enjoyed the CPR/FA class very much . I've been recertifying for cpr/first aide  for 25 years. She is Hands down the best teacher I have ever had.
Thank you,
Cindy Bordessa, Santa Rosa
---
WELL ORGANIZED AND HIGHLY ACCESSIBLE
Cody is probably the best instructor ever.  I have been an RN for over 45 years and have even been a CPR/BLS instructor myself.  Your quick and thorough communication with me before class was really appreciated.
Thank you,
Rachelle Scilingo, Santa Rosa
---
Knowledgeable and Friendly
I have taken Two BLS courses from Sonoma Health CPR with Kate Mack. I have found her knowledgeable and friendly. She presents information in a logical, concise and easy to understand manner.And the cost of the class is very reasonable as well.
Jim Belding PT
Santa Rosa
Great BLS Instructor
Kate, I wanted to thank you for being such a great BLS Instructor!
Thank you also for allowing my daughter to attend and participate in the class.
I really believe it was a great experience for her. Thanks for making us feel welcome!

Genoveva flores
Santa Rosa , CA

P.S. See you in 2 years!
Waldorf KG teacher
by Catherine
(Sebastopol, Ca)

I have been taking CPR classes for the past 15 years, and this was the first time I walked out feeling like I "got" it. I could actually help someone if the need arises. Kate is hands down the best CPR/first aid teacher I have encountered. It was fun, very informative, and engaging. I look forward to returning to SEBASTOPOL COMMUNITY CENTER in 2 years when my certification expires. That's another first. Thanks, Kate.
---
First Time Mom 2012

Camille Hedges (Sebastopol)

Thanks again for the great class last week! I already had to use the skills I learned when my daughter choked on a grape. She was turning blue so I did the abdominal thrust and it popped right out. Thank goodness! The timing of the class couldn't have been better.


---
BR Cohn Winery Production Crew
by Melissa and Jen (Glen Ellen, CA)
Kate was a wonderful instructor for the wine production crew. The first Aid/CPR training is important to us in keeping everyone safe. She taught us valuable life saving skills and was able to answer all questions asked.What could have been a boring day, was fun and interesting. Kate has a great way to keep our attention. We would love to have her back us the renewal.
---
Kate's class was informative and interesting
Although it was my first time being certified - I left feeling confident I could provide first aid and CPR in the event of an emergency.
Thanks Kate :)
Gabe
BR Cohn Winery Production Crew
Glen Elen , CA
---
Hi Kate,
Thank you so much for teaching us Toddler/Infant CPR. I am very grateful that you were so flexible and understanding. The entire experience was positive (the idea of getting together in a group, having an affordable fee, the opportunity to choose date and time, plus taking the class at a convenient location). Your method of instruction and practicing with manikins was clear and easy to understand. I believe all of our questions were answered and I am very satisfied as I believe the rest of the group are. You provide a valuable service to the community and I can only hope that more parents like us can have the same opportunity to learn these valuable skills.
Thanks again for your time.

Sayira Diez
Santa Rosa CA
Mom from the Santa Rosa Mother's group


---
Certified Personal Trainer
by Jennifer Richard (San Anselmo, CA)
My experience with Kate from the moment I called her to schedule my CPR/AED certification to the point when she finished the certification course was an extremely positive experience. Kate is very professional, organized, and friendly. She presented the course material thoroughly and concisely. I would definitely recommend Kate and use her again to renew my CPR/AED certification.

---
Kate was an excellent instructor - personable and knowledgeable. She made me feel comfortable in the subject matter and its application. Hopefully I will never need the skills I learned but if I do I feel confident I can provide them as needed.
Nancy Lanz
Charterhill Rental, Owner
Property Management
Santa Rosa CA


---
Hello Kate,
The class was exactly what I was looking for - all the information and training about infant and child CPR and Heimlich maneuver, without having to take a day long course and get certified. Kate was courteous, clear, and very accomodating in helping set up and run the class. Also, I love that the class was taught in our home, which made it so much easier for all participants. I'm so glad I found the class! Thanks again,
Claire Myers
Sonoma CA
---
CPR IN HOME
by Autumn Buss (Santa Rosa, CA )
I found Kate very easy to work with and knowledgeable. It was particularly convenient to have her host the training in my own home for a small group of parents. After taking her training I feel better prepared to handle an emergency.
Thank you,

Autumn Buss
May 2011


---
NURSING STUDENT
CPR with Kate was informative, concise, and fun. I learned the new rules of CPR and practiced using an AED device, which was really interesting. It was an added bonus to have the individual training done in my home. Thank you Kate, I appreciate your time and expertise.
Alison O'Donnell
Sonoma, CA


---
Foster Parent
by Megan Witt (Santa Rosa, CA)
This was the best CPR/First Aid class. Kate was fun and made me feel at ease. She was flexible with my schedule and was able to certify me in CPR for adult/child/infant, AED, and First Aid all in one class.
Definitely the best instructor ever. Going anywhere else would be a mistake.


---
Midwife from Montana
by Pat Schwaiger ,RN (Billings, MT)
I was visiting my son here in California, and realized that my CPR certification was about to expire. I contacted Kate, who came to the house and provided an individualized class - just for me! The one-to-one format was great. I could ask whatever questions I wanted, without feeling that I was interrupting other students' concentration. The environment was super-relaxed, which also led to better learning for me. I would recommend Kate's class to anyone. Her clarity and willingness to personalize her method of teaching ... was perfect.


---
CPR in Spanish 2012

by Maritza Escalante

Nosotros recomendamos la clase de Primeros Auxilios y Resucitacion Cardio Pulmonar que la sra.Kate ofrece; porque aparte de ser divertida,aprendimos la importancia de salvar vidas.Ella vino profecionalmente preparada con sus maniquis y con la capacidad de responder todas nuestras dudas y preguntas.

Our group recommends Kate's First Aid and CPR/AED class. We learned the importance of saving lives. It was fun and she was well prepared and capable to answer all of our questions.


---
Great Instructor
Kate Mack is a great CPR instructor. She's very clear and concise and very pleasant person. I've renewed my CPR with her twice, and will continue to do so.
Lily Manspeaker, Nurse
Forestville
---
RETURN TO HOME PAGE

CPR PRICES
---
Tell us about the CPR class you just took.
Do you have a comment about the CPR class you just took?

Share it with us on our testimonial page!
What Other CPR Students Have Said
Click below to see contributions from other visitors to this page...