Available in the comfort of your own home or business or in one of our group settings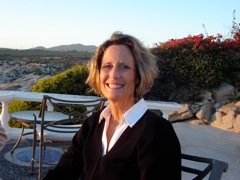 Sonoma Health offers CPR classes in Rohnert Park , California to everyone interested in saving lives. We offer classes for various applications of CPR such as for infants or adults, at personal or professional levels. 
Additionally we offer first aid training and AED training. We can design CPR classes in Santa Rosa and other nearby towns in Sonoma and Marin counties specifically for your needs. A list of our class types is below.  
Please choose the class that is right for you.

Heartsaver CPR and First Aid classes and Renewal

HEARTSAVER CPR
Designed for those who are interested in taking a CPR course for personal knowledge or for those needing certification for a non-healthcare job. These classes can be taught in your own home or business.
HEARTSAVER FIRST AID
Designed for those who want or need to include First Aid as a part of their learning experience. 
CPR and choking instruction for parents, grandparents and those working with children 
Heartsaver Pediatric CPR and First Aid and Renewal

Designed for Childcare providers who have a duty to respond to emergencies due to job responsibilities. 
This course satisfies the requirement of the EMSA (Emergency Medical Services Authority) for California Childcare workers. 


Advanced Cardiovascular Life Support
Skills session for American Heart Association (AHA) ACLS (advanced cardiovascular life support) certification blended learning course (online course plus in-person skills session).
PRICING FOR CLASSES

RETURN TO HOME PAGE

---
If you want more information on any of our classes send us a message.
Please use the contact form below or give us a call at:

707-688-8653

Statement from the American Heart Association
The American Heart Association strongly promotes knowledge and proficiency in BLS, ACLS and PALS, and has developed instructional materials for this purpose. Use of these materials in an educational course does not represent course sponsorship by the American Heart Association, and any fees charged for such a course do not represent income to the Association.

For more information on cpr classes visit our home page