Medical Grade Monitor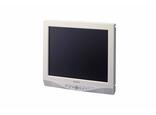 A medical grade monitor is used in a setting that requires both high resolution imaging and low electrical leakage for patient safety. Sony has always been a leader in this area.
Early medical grade models were large and boxy. They could weigh 100 pounds in some cases and presented a problem in surgical areas where space was limited.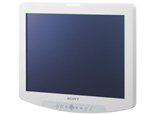 The Sony models that dominated this market were the PVM-1943MD, PVM-1343MD, PVM-1953MD, PVM-1353MD, PVM-20M2MDU, PVM-14M2MDU, PVM-20L2MDU and PVM-14L2MDU.
These models are no longer in production by Sony and you will need to buy a refurbished medical grade monitor if you want one of these models.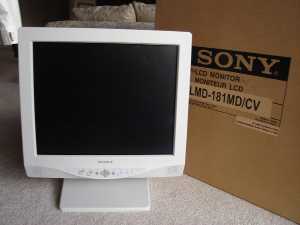 The refurbised models are available, but you still end up with a large heavy monitor to mount in your imaging center.
A better solution is to upgrade to a light LCD flat panel medical grade monitor. Sony makes several models that will fit your specific needs. Some of the current models are the LMD-181MD/CV, LMD-2140MD and the LMD-1950MD.
All the Sony medical grade models are available at Sonoma Health Products.
Give us a call to help recommend the best model for your department - 707-477-3844. (Or just send us a note with the contact form below.)