TEAC UR4MD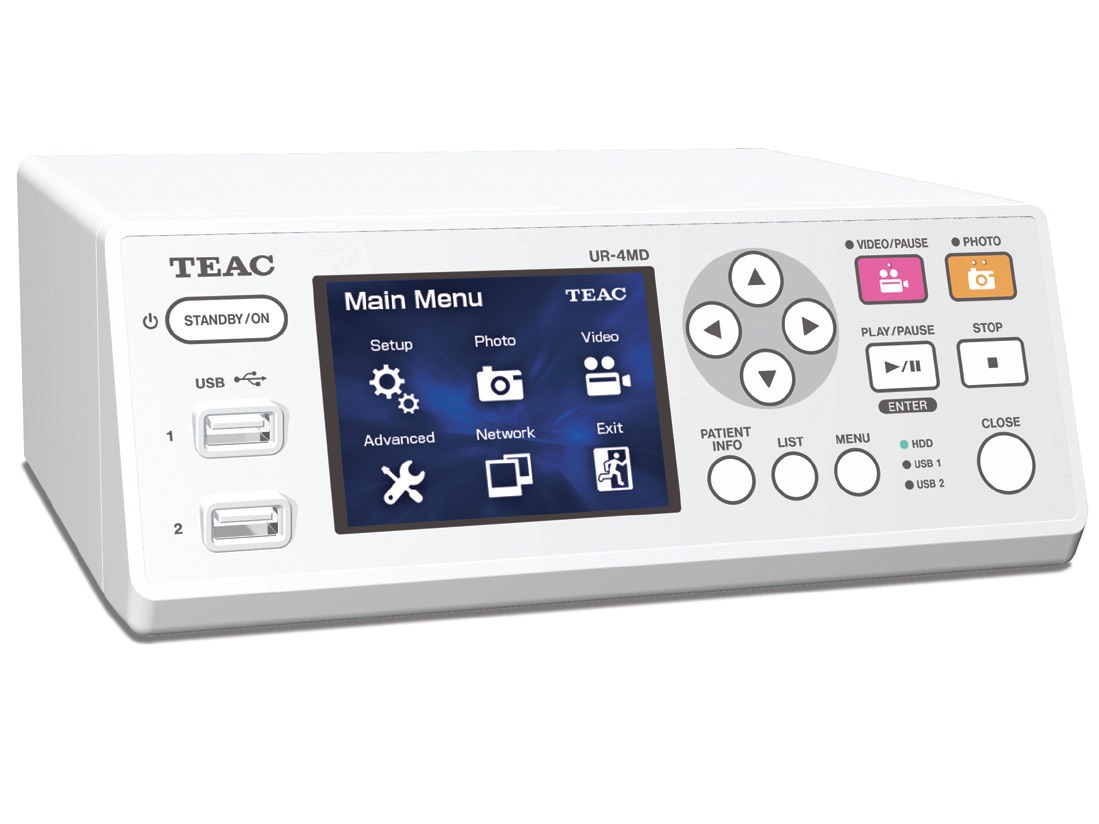 ON Sale now!
The TEAC UR4MD is a very powerful high Definition video recorder.
Some of the key differentiators between this unit versus the competitor medical grade recorders are: 
-UR4MD is designed to be very easy to use and very quick to set up, including 
automatic video input and output detection-Automatically record to the internal HDD for fail-proof recording and 
simultaneously to 2 USB devices (USB flash memory, USB HDD)-Record over 100+ hours of HD (up to 1920 x 1200) as well as 260+ hours standard NTSC/PAL with one push of a button. 
capture still image photos while recording-The default MOV video format is natively supported by Apple's IOS for easy playback on the iPad and iPhone-Feature rich, versatile, but affordable and easy to use
3.5" color display,
CIFs and FTP network capable
patient ID entry options