Sonoma Health CPR

CPR and First Aid Training
Imaging and CPR Training Specialists
Sonoma Health Products markets products from world class organizations like Sony, Philips, Mitsubishi, Siemens, GE Medical, Sonosite and many others. Quality products for medical imaging professionals is what our company is devoted to. We specialize in portable ultrasound systems and ultrasound supplies. Sony Medical products are a specialty of ours.
Our customers are doctors, dentists, surgery centers, clinics, hospitals, ultrasonographers and clinical specialists of all types. We also sell to industrial imaging companies and manufacturers for quality assurance and product inspection.
CPR and First Aid trainers are all certified by American Heart Association. All students successfully completing a class will receive an American Heart Association card that is good for two years.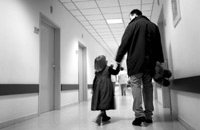 Medical Imaging and Product Information
At Sonoma Health Products our staff provides information on many topics of interest to those wishing to learn about medical imaging. Ultrasound systems are offered at great prices for individuals and medical groups in all specialties. Equipment is quoted for your specific situation. We give you the facts, you make the decision.

Individual Consulting
Sonoma Health Products has consultants to provide you with information on Sony medical imaging products. Our specific focus is on medical grade monitors, recorders, printers and supplies. This information will be helpful to all professionals in the medical imaging world. Let us help you answer your questions.   

NEW.... CPR and First Aid classes in Sonoma County
We are now offering CPR and First Aid classes in our local community of Sonoma County California. These classes are conducted by highly trained instructors and will be useful for both your business personnel and/or family members. We tailor the class to match the audience. Our customers include wine industry business, medical professionals, day care workers and individuals that just want to learn CPR and first aid.
Be prepared to save a life!


---
---
Try our "What's Hot Today" link for great deals today.
Take a look at our Sony Medical Products Store. Buy your Sony medical products with your credit card or PayPal. It's the smart way to get a great price. For regular customers we will even accept your purchase order online.


---
Sonoma Health Products, Inc.
4773 Baytree Pl., Santa Rosa CA 95405
Phone: 707-477-3844  Fax: 707-922-0445

---