Sony UP-DR80MD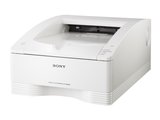 The Sony UP-DR80MD is a full page medical grade digital printer designed specifically for medical color printing applications.
Attaching directly to endoscopic or ultrasound systems via USB 2.0, this fast and reliable dye sublimation printer is compact enough for integration on almost any cart.
With the optional network adapter kit, it is robust enough to serve as a network printer for multiple systems.

The combination of the 301dpi thermal head and the premium media enable the UP-DR80MD to print images in full HD resolution with outstanding photo-realistic image quality. Prints from the UP-DR80MD are also highly durable since the media includes built-in protective lamination.
Utilizing a unique roll type media design, the UP-DR80MD can print a full page, curl-free image in approximately 72 seconds.
The UP-DR80MD offers front media loading and simple color adjustment for simple, easy operation. With the growing trend in full page color report printing, the stylish, compact and ultra-fast UP-DR80MD is the ideal printer of choice.
The combination of image quality, reliability and favorable long-term cost of ownership makes the UP-DR80MD an outstanding alternative to today's inkjet printers.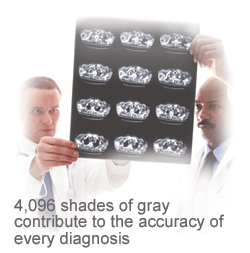 This is a great tool to quickly print full size color images of all you studies. Just like the Sony Film Station is to B&W film images, the Sony UP-DR80MD color printer is to color prints.
You can buy all Sony Medical products today.
Or complete the contact form below for more information.