Hello

Thanks for buying from our online store at SonomaHealth.com. Most of you buy your Sony paper and supplies from us and we want to thank you for your past business.

As we get toward rhe end of 2006 we wanted to make sure you were aware of some of the special values available right now.


Sony LMD-181MD/CV on Sale
Only $1995
Visit the Sonoma Store to buy the Sony LMD-181MD/CV

We have a great sale on the Sony LMD-181MD/CV flat panel monitor - normally $5250 - now $1995 till the end of 2006. Replace your bulky tube based monitor now with a new Sony LCD monitor.

There is a limited supply of these Sony LMD-181MD/CV monitors at this price so please act soon.

For more information vist our website.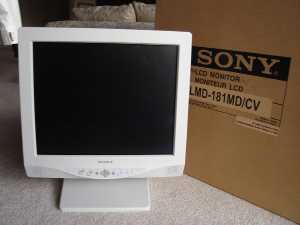 Click here to read about the LMD-181MD/CV


Act now to get your Section 179 tax deduction for 2006
Did you know that..... New business equipment purchases of up to $108,000.00 placed into service in 2006 can either be depreciated over its useful economic life or expensed (deducted from taxable income) immediately under Section 179.

Call Sonoma Health Products to order an ultrasound system or new LCD monitors for your practice. Delivery before the end of the year will allow you to take advantage of this tax benefit.

This information is provided for informational purposes only. Please consult your accountant or tax preparer for more information regarding the impact of Section 179 on your business or practice.


Here are some ultrasound systems that are very good values right now.
We have the Sonosite 180 Plus at a very good price. The 180 Plus system has CW Doppler, PW Doppler and THI (tissue harmonics) options. The Sonosite 180 Plus systems we stock have all these options turned on. We also deliver the system with a 1 year warranty included.

Pricing for system and the two probes you requested is $17,500. All the information on these systems can be found at our main website: https://www.sonomahealth.com/sonosite-180plus.html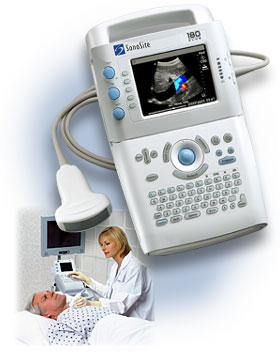 Sonosite 180 Plus

We also have a very good price on the GE Logiq Book portable ultrasound system. With two probes you can buy a GE Logiq Book for under $18K.
The GE Logiq Book is a very nice system for OB/GYN applications. Go to our website to find out more information on the GE Logiq Book.


GE Logiq Book

All our ultrasound systems are new or fully refurbished and look like new. We always offer at least a 30 day warranty and if you want an extended warranty it can be provided for any system we sell.
Sonoma Health will ship ultrasound systems to any location worldwide.
Please visit our website for more information on the system that best fits your needs.
If you have any questions please give us a call or send us an email at info@sonomahealth.com. We love to hear from you.
Thanks again for your past business!
The Sonoma Health team

Click here to Visit The Sonoma Store