Sonosite News
Sonosite is the world leader in portable ultrasound installations. They were the first and they still are the best at making portable ultrasound equipment.
The Sonosite News Letter comes out about once a month and you can find our favorite stories reprinted right here. You can subscribe to the Sonosite News Letter at Sonosite's website.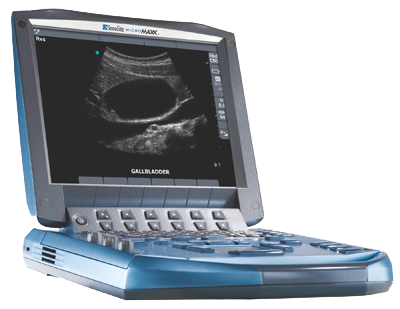 March 2010 Sonosite News Letter
SonoSite Answers the Call for Help in Haiti
Physicians, nurses, emergency response personnel, and volunteers rushed to the aid of the Haitian people to meet their fundamental and on-going needs—shelter, food, water, and medical care. SonoSite is honored to participate in this international relief effort, and to help our system users and their colleagues who selflessly risked their own safety and comfort to care for those in need.
One of our customers, Dr. Ryan Jense, an anesthesiologist with the University of Washington School of Medicine and Global Health, had this to say: "I understand the swamped feeling about the Haitian devastation…. From a professional perspective, it's quite the testament to the versatility and utility of your product. I have had anesthesia providers from other states asking me how to get a hold of a SonoSite for Haiti. I wouldn't want to leave home on an anesthesia mission without it. (I'm very serious about that.) I know the global community is benefitting from your kindness."
Another SonoSite customer, Dr. Sachita Shah, an emergency medicine physician with Rhode Island Hospital and Partners in Health, wrote the following about her experience in Haiti:
"Our first couple of days at the hospital were shocking and difficult, and we found around 200 patients laying on the floors of the wards, 40 with urgent operations needed for open fractures and festering wounds and a dirty non-functional operating room. Over the first two days, we created order from this chaos, despite daily issues with security and mobs; lack of water, food, and supplies; missing doctors and nurses from the Haitian staff; and no communication with the outside world. The OR was cleaned and stocked, a recovery area was created from a stock room, stretchers were cleaned and built, and patients were laid on mattresses, identified, examined, comforted…We started a triage system to save lives, then limbs, then fix fractures that were stable and clean non-life threatening wounds, and do follow up care."
Kathryn Kempton, Director of Procurement, Partners In Health had these kind words to share:
"Partners In Health's collaboration with SonoSite predates the recent earthquake in Haiti. Our medical facilities there and in Africa have benefited from past donations of SonoSite technology. However, the generous response from SonoSite in the aftermath of the disaster has been overwhelming and incredibly encouraging. The 180 and MicroMaxx units donated to Haiti will allow for faster and more accurate diagnosis and treatment, and will ensure that our patients receive the sophisticated and dignified care they deserve. Our thanks go to everyone at SonoSite for their sustained engagement with PIH and with Haiti. We are grateful for your support and look forward to continuing to work together on Haiti's long term recovery." Kathryn Kempton, Director of Procurement, Partners In Health

SonoSite Italian Employee Volunteers in Sudan/Equatoria
Flavia Pioltelli, from the Italian SonoSite office, spent her two-week Christmas holiday in 2009 volunteering in one of the most underdeveloped areas in Africa. Flavia travelled with 12 others from Italy, including physicians, teachers, and other professionals. This was a personal journey for everyone to volunteer their time and efforts to this area.
Flavia and her companions travelled from Loki, Kenya to the Oropoi District to meet with the local tribe, where they supplied medicine and donations to this nomad tribe and offered support their education efforts. The group then moved to Kapoeta (Southern Sudan) to visit a very small hospital and several schools, as well as meet with the local Toposa tribe.
The group then moved to Ravoto, so they could visit with the Jie tribe—again, to visit small clinics and schools. The team then continued on to Koopoeta, Torat, and Juba. This journey gave the team access to many remote nomad tribes in Sudan.
It took a lot of effort to arrange for such a trip and allowed Flavia to have a firsthand experience with the tribal people, see their living conditions, and bring to them some support through her personal efforts and contributions.
Flavia's personal joy of working with the remote tribes has also taken her to Agola, Gabon (Africa), Togo (Ivory Coast), and Benan (Ivory Coast). The next question is what great journey will Flavia take in 2010? We still do not know, but we do know she will keep up the great work wherever she decides to visit next.
More topics in this newsletter...
Anesthesiology News: HFL50x Transducer: Now Designed for Anesthesiologists
Cardiovascular News: Bale/Doneen CVD Prevention Course Special Offer
Critical Care News: SCCM's Critical Connections on Ultrasound
Emergency Medicine News: Society for Academic Emergency Medicine Publishes ICG-related Study
Endocrinology News: Using Ultrasound during Fine Needle Aspirations
Musculoskeletal News: Physicians Surprised by the Failure Rates for Blind Joint Injections and Aspirations
... For more Sonosite news go to sonosite.com

Sonosite News on MicroMaxx deals